THERAPISTS
At Naas Holistic Centre we strive to provide you with the best selection of Therapists from Ireland and abroad. Our therapists have all been selected carefully for their professionalism as well as for their personal qualities. So no matter whether you are looking for body, mind or soul work, we should have the right therapist for you.
MEET OUR TEAM OF THERAPISTS
ANNA BURKE
---
Coaching Sessions 90mins - €70
Hi – my name is Anne and I am passionate about helping people to remember the infinite power of the heart and mind to heal ourselves. You are unique. There is nobody in the whole Universe like you. You are one of a kind and you have the capacity to create an even more fulfilling, happy, healthy and vibrant life now. Although I have always been interested in all things 'spiritual', since I started exploring more fully this path, my journey has taken me deeper inside, enriching and awakening my own ever expanding connection and understanding of life, health and wholeness. Over the last 12 years I have trained in various holistic healing modalities including Spiritual Healing, Primordial Integration (working with your Personal Codes for life), Theta Healing, Intuitive Anatomy, Pranic Healing, Integrated Energy Healing, Crystal Healing, Life Coaching, Neuro Linguistic Programming (NLP), Hypnosis, Time Paradigm Techniques and currently hold a BSc in Metaphysical Sciences. I have worked with people from many different countries in the world, including USA, South Africa, Dubai, Cyprus, UK, and of course here in Ireland. I continue to research and learn and new ways in which we can tap into and expand our own capacity for greatness and my joy is to share this with as many people as possible. Everything, including you, is made of energy? Even thoughts in the mind can be measured scientifically as having an energetic vibration. When the flow of our "Life Force Energy" is disrupted, weakened or blocked, 'dis-ease' can show up in our energetic vibration and emotional or health problems can show up in our lives. These imbalances can be caused from negative belief and thought patterns, negative self-talk, unprocessed negative emotions, which could include fear, worry, doubt, anger, anxiety, emotional or physical trauma, ancestral and past life issues affecting current life experiences. And they can be healed. As energy is ever present and in all things healing can be established across all dimensions of time and space and can also be done remotely. What people say "I had two sessions with Anne and both were amazing. She has such a clarity and pure guidance when coaching that overcoming obstacles that were limiting me for a long time suddenly becomes possible. She supported me in overcoming habits which were preventing me from stepping into my full power and on the top of that she helped me to release deeply rooted beliefs that were blocking me from receiving abundance and opening up to deeper relationships with men. I now feel light, pure and whole. Anne presence and attention to what is being said makes the process smooth, and it's also amazing what is possible with coaching and Theta Healing she uses during the sessions! If you feel tired of being stuck and want a deep transformation go for it, you will be in a very good hands!"
M.G, Employment Adviser & Life Coach, London Anne is the most compassionate and caring healer/coach you could choose to have in your life. Not only is she an incredible person, she is also a spectacular guide and mentor to all around her. She is inspiring yet gentle, passionate and dedicated to affecting positive change in everyone she meets.
M. dos Santos, Medical Sales Representative
---
ANNE RYAN
---
Emotional Freedom Techniques 60mins - €75 ​90mins - €105 I am passionate about healing and I believe that there are no limits to the potential for healing in each and every one of us. Initially I worked as a Nurse and Midwife in Ireland and the UK. In 2005 I qualified as a Homeopath and subsequently as a Reiki Practitioner. I discovered EFT (Emotional Freedom Techniques), or Tapping as it is sometimes known, five years ago and instantly felt drawn to this pioneering healing technique. Like many of the best things that have happened to me I simply read about an EFT workshop and without knowing what it even was I knew that this is what I want to do. I remain equally convinced today that this is my path and what I am to do. Initially I experienced the profound healing effects of EFT personally when a chronic anxiety issue that had been present for over 25 years disappeared after a few sessions with an EFT practitioner. As I continued my journey with EFT I have seen so many thoughts that held me back, feelings of not being good enough, fears and phobias (wasps and rats) and much more fall away. Time and time again, when working with people who come to me, I have seen the gentle yet profound way that stress,anxiety,fears and phobias, physical pain and thoughts and beliefs that limit us are released. EFT allows me to fuse my passion for energy healing with empowering those that I work with to move forward and live life to its fullest potential. If you are drawn to work with EFT or with me I would love to be part of your journey to becoming the best you that you can be. Anything is possible. ​ ​ What people say ​ "I have had several sessions with Anne. She works in a totally professional manner, keeping me on track with any issues and pinpointing the next step with startling accuracy. Due to her care, empathy and skill I have resolved issues in ways I would never have been able to do by myself. I feel totally safe with Anne and would wholeheartedly recommend her to help you resolve problems and also help your personal growth and development. Thank you Anne the world is a better place for you being in it." Jan E. England ​ "Thank you so much for our session yesterday and for your emotional intelligence and kindness in walking with me to enable me to answer my own question. It was perfect exactly as it was" Emily de Demko "Anne is gifted with extraordinary intuition and kindness. My sessions with her have been so gentle but so powerful. She is a born healer and I would strongly recommend her to anyone who might be unfamiliar with a healing session or feel their concerns are deep. You couldn't be in safer hands."
Carmel, Wicklow ​ "As an EFT practitioner, I know how hard it can be hard to let go and place yourself in the hands of another practitioner without resistance and with complete confidence. In Anne Ryan, I recognise someone with a deep commitment to my well-being and enormous skill in the application of this incredible healing tool. Anne's manner is deeply reassuring: she listens intently, without judgement and with great empathy and her instincts are unerring. Anne has a rare ability to sense when her client thinks the issue is all cleaned out but there is more to do. With firm but gentle and inspired questions Anne compassionately supports her clients to reach the very heart of whatever is in their way and walks beside them to resolution and completion. I have no hesitation in recommending Anne. You will be safe in her hands and amazed at the results, as I can vouch from my own experience. " Heather Carter Life Coach and EFT practitioner
---
ASUN MORALES
---
1st consultation - €60 Follow-up consultation - €50 As with so many things in life, Asun didn't go looking for a career in acupuncture, it found her. ​ Asun grew up in the Basque Country, North of Spain, and dedicated her childhood and teens to sports. She played soccer, did athletics, trek along beautiful mountains, cycle, run, you name it, she did it, but despite this, she didn't follow a career in Sports, she instead studied Public Relations. It was not until a few knee operations and a move to Ireland in 2001 that she decided to change her career and study Sports Therapy and Rehabilitation. After a few years in Ireland, something that she had almost forgotten about, happened again: she started to have horrible migraines so she went for acupuncture the same way she did when she was only a small child. Going through this again reminded her how grateful she was of the Acupuncturist in the Basque Country who helped her when she had been told she had to learn to live with pain only at the age of 10. Therefore, after some research she decided to study Medical Acupuncture and Traditional Chinese Medicine in Shannon where she graduated with Distinction. Becoming a Chinese practitioner has been a privilege and she feels extremely fortunate to have found her passion in life. Although she has a special interest and expertise in pain relief, she has also treated a wide range of other conditions such as digestive conditions, respiratory issues, gynecological disorders, psychological issues etc, and when needed, the treatments include cupping therapy, moxibustion and/or the use of a TENS machine. Asun also believes in giving back to the community so she does a bit of voluntary work at the Cuisle Cancer Support Centre in Portlaoise helping patients and family members. ​ Asun is a registered member of the Acupuncture Council of Ireland who follows strict codes of ethics and practise. As a member of the ACI, the treatments are approved by VHI, Laya, Aviva, Irish Life and other health insurance schemes (check with your insurance provider). In addition to acupuncture, being also a fully qualified sports therapist, she offers different massage techniques that can have additional benefits as a complementary therapy alongside acupuncture treatments. She also holds a Diploma in Diet & Nutrition for Complementary Therapist (ITEC accredited) and offers nutritional advice. ​ Asun believes in continuous personal and professional development and therefore she attends regular training courses, workshops and seminars to extend her expertise and knowledge in the area.
---
CARMEL MCCANN
---
Carmel holds a BA (Hons) in Management, H-Dip in Psychology, Diploma in Counselling, Diploma in Life Coaching, Certificate in Stress Management and is a graduate member of the Psychological Society of Ireland. She is passionate about discovering ways of living a relaxed and productive life and then passing on what she has learned to others. As a qualified Life Coach she has the skills to assist others in their pursuit of a better life. Through a process of asking powerful questions and using specialised techniques she helps clients to clarify what they really want. Each session ends with the client identifying two or three steps they want to take towards their goal(s). That way, even the largest goal becomes manageable and motivation is maintained. When she worked as a Dental Nurse Carmel noticed that patients who approached treatment in a relaxed manner had easy and even pleasant visits, while highly stressed individuals experienced great difficulty. This prompted her to attend The Stress Management Institute of Ireland in 2001, where she trained as a relaxation and stress management therapist. Carmel gains great satisfaction from providing clients with a place and opportunity to relax (sometimes for the first time in years). She shows them how to identify their stress triggers and provides them with techniques for dealing with them. Among the most popular techniques are '60-second stress busters' which can break the stress cycle in a single minute. Carmel hated school as a child, so undertaking her first degree program in her mid-forties was quite an intimidating challenge! She prepared for it by spending the previous Summer discovering all she could about study skills – basically, 'learning how to learn'. When she graduated three years later, at the top of her class and with a first class honours degree, she became passionate about passing on the study skills that had helped her so much. She delights in helping adults who are preparing to return to learning or those already undertaking study, to obtain better results with the same (or even less) effort. Carmel provides individual sessions and workshops in Life Coaching, Relaxation and Stress Management, Motivation and Study Skills for Adults.
---
CAROLINA MANTHEI
---
Homoeopathy Initial Consultation - €80 Follow-up Sessions - €55 CEASE Therapy Initial Consultation - €80 Follow-up Sessions - €55
Although I had used homoeopathy on and off for many years, I only became really interested and started studying it when I was pregnant with my first child. I knew that I wanted a healthcare approach that saw a person as a whole being with many levels that are all connected. I found homoeopathy to be intellectual and logical, yet also very intuitive, spiritual and creative. I love to learn and since finishing my degree from the Irish School of Homeopathy I have continued to deepen my knowledge and understanding of holistic health. I completed a post grad course and have been taking part in many inspiring workshops and seminars, with amongst others, world renowned homoeopath Rajan Sankaran. I am also trained as a CEASE Therapist, a therapy that works with people who suffer from the effects of toxin exposure and especially with children on the autistic spectrum. Having used a lot of tinctures, on their own or in conjunction with homoeopathy I've become more and more fascinated with our own old wisdom of healing herbs. I am a passionate gardener and have now found a beautiful space where I have started to grow my own little medicinal herb garden. I've witnessed many wonderful healing transformations and am always amazed and honoured to be able to help people regain their health. I am also very grateful to my patients who teach me more about homoeopathy and life than any seminar or course could ever do. What people say "Carolina has been brilliant in helping my son who has suffered from a dust mite allergy since he was three. He has had some pretty severe attacks over the years where a cold would quickly go to his chest and manifest in an asthma like attack. We have managed to avoid inhalers and antibiotics for the most part thanks to Carolina's advice and prescriptions both ongoing and specific in acute situations." Kate Park "Carolina has been our family homeopath for the past year and a half.She has a good intuition, is very clear and has a lovely way of communicating with the kids. She is managing to solve one of the kid's health issues that had left our g.p.and other alternative practitioners bewildered. We're in good hands and appreciate her kindness, gentle listening and proactive positivity." Carmel Stephens "Carolina is great. She has been my homoeopath for about three years. She treated me for my problems with dry skin, hay fever and exhaustion but especially for terrible tension and pains in my jaw that no doctor, orthodontist nor physiotherapist had been able to help me with. Carolina listens really well, always asks the right questions and since working with her I have no more problems with this. I'm really thrilled." Carolin Conrad
---
CATHY O'BRIEN
---
Individual sessions Chakradance / Reiki / Expressive Arts €55 per hour Classes and workshops - prices vary depending on the workshop or class.
Cathy, a Kildare native, is a movement based expressive arts practitioner, chakradance facilitator and reiki master with over 10 years experience and training in various healing modalities.

She has been attending weekly classes and workshops in movement meditation alongside voice work, art therapy, dance therapy, art in the community, dance performances, dance film, expressive arts therapy and energy healing work during this time. Through these practices, she has been dedicated to developing personally and professionally which has allowed her to support herself in moving through challenging life experiences and emotions. This commitment has brought her all over the world and culminated in four years of professional training in movement based expressive arts therapy and education, from the internationally renowned Tamalpa Institute in California.

Cathy has always been creative, alongside having a lifelong interest in the moving body enriched by her participation in athletics from a very young age. With an honours degree in Recreation and Leisure Management followed by a Postgraduate Diploma in Exercise Physiology from Trinity College Dublin, she managed a substantial community led sports centre in Naas for 16 years giving her a wealth of experience and knowledge.
In early 2006, Cathy dived deeply into her healing journey and began to discover the ways in which the body, mind and emotions are interconnected and how healing and transformation can occur. She began to explore expressive dance movement alongside various other expressive art forms and healing modalities and continues to reap the emotional and physical benefits of all these practices.

As a fully qualified expressive arts practitioner, chakradance facilitator and reiki master, Cathy is creatively sharing her skills, knowledge and experience by offering unique classes, workshops and individual sessions to those who are looking to reduce stress and bring about healing and transformation. She believes that everyone has the power to heal themselves and everyone heals in their own time and in their own way. Cathy offers a gentle approach and an opportunity for people to connect to their physical bodies, connect to their feelings and emotions, connect to their creativity and connect to others in a safe and supported way. She guides people to find ways to gently go within and connect to that deeper part of themselves and listen to and honour what it has to say, bringing about healing and nourishment from the inside out. What people say "I loved the chakradance class. I felt very rejuvenated and free, and like I had been away on holiday. It's a very deep experience of connecting within. Cathy made space for us to feel very safe and calm. She's an amazing facilitator. Thank you!"

"I felt free and at peace"

"I felt relaxed and recharged"

"I thoroughly enjoyed the 5 week Mindfulness and Mandala course. It gave me space to unwind, relax, recharge and be creative. I would recommend it to anyone who would like an hour to chill out and do something different"

"Chakradance expresses outwardly and impresses inwardly. My first Chakradance took me on an inner voyage that was colourful, vibrant, empowering and inspiring"

"Cathy held a beautiful space that allowed my energy to open and flow"
---
CHRISTINE JUDD
---
Lomi Lomi Massage 60 mins – €60 75 mins – €75 90 mins – €90 Kua Lua Hawaiian Backwalking 60 mins – €70 90 mins – €100 Yoga classes ​Private Single Class: €55 / class Set of 4 Private Classes: €40/class
I started my yoga, healing and learning journey when I came to Ireland in 2007. Having worked in a very stressful work environment I quickly realized that there must be more to life than a stressful work life. That's when I discovered Ashtanga Yoga and instantly fell in love with the dynamic practice. For me Ashtanga is the perfect tool to quieten my mind, while also allowing me to be present. Since finding my long-term teacher Matthew Sweeney I have started to incorporate the gentler Moon Sequence into my practice and teachings which I feel is a very good balance to the dynamic Ashtanga Practice. In my private yoga classes I draw on my knowledge to create sequences that suits the individual person and their body.

Massage for me was the logical step after teaching yoga for so many years and wanting a hands on, holistic and deep approach to massage and healing. Similar to the yoga practice, the first time I was introduced to Hawaiian Lomi Lomi Massage, I instantly knew I was deeply connected to this nurturing and healing practice. It was like I was called to do it. I'm blessed to have found great teachers, including a native Hawaiian practitioner who continuously teach me that the body is a reflection of the subconscious and all aspects of it are seen as one. Consequently the physical, mental, emotional and spiritual are all part of the whole self – when healing is effected on one level, all levels are affected. No massage is ever the same incorporating rhythmic movements and long forearm strokes that soothe from light to deep to realign the body bringing immediate relief with lasting benefits to areas of concern. I love to connect with people on different levels and teaching yoga and giving Lomi Lomi Healings allow me to do exactly that.

If you feel called to receive a Lomi Lomi healing or working with me on your yoga practice I would love to hear from you and be part of your healing journey.
---
CLAIRE FINN
---
Swedish Massage 60mins - €50 30mins - €30 ​ Indian Head Massage ​35mins - €40 ​ Maternity Massage ​70mins - €60
Claire is a qualified massage therapist working in the industry for the past 20 years. Qualified in various types but with a particular passion for pregnancy massage. Believing that the expectant mum deserves and needs a bit of extra tlc on this wonderful amazing journey. ​ Claire also teaches massage , Cidesco, Cibtac and Itec qualifications. She loves to share her knowledge and love of massage with her students ,showing them the wonderful gift in their hands and all its amazing benefits. Claire believes massage is a wonderful gift to receive and that everyone deserves to experience it and reap the benefits.
---
CLAIRE LAMBERT - PSYCOTHERAPY
---
Psychotherapy / Counselling
"Our deepest fear is not that we are inadequate. Our deepest fear is that we are powerful beyond measure. It is our light, not our darkness that most frightens us"- Marianne Williamson ​ My name is Claire Lambert and I am a qualified and experienced Counsellor/ Psychotherapist. I hold a BA Honours degree in Counselling and Psychotherapy from IICP. I am a member of the Irish Association for Counselling and Psychotherapy (IACP) and I adhere to their Code of Ethics. ​ I see my work in counselling as helping you as a client connect with yourself at a deeper level – to explore the relationship with your-self so that you can discover your own answers within. The counselling process will invite you deeper into your human psyche which is continually searching for a higher meaning in life. ​ Psychotherapy can help you to find answers to why you are feeling a certain way and to better understand your emotions, worries and anxieties. Counselling encourages you to create awareness around how you feel which brings self-understanding. This self-understanding can help uncover and break old patterns that no longer serve you or bring benefit to your life and provide you with new perspectives and ways of responding to life's challenges. This process heals the client because it frees the psychic pain we feel from distressing and disturbing experiences. We become stronger, more balanced, attaining more fulfilling relationships and better able to tolerate our difficulties. ​ Our tendency is to avoid painful experiences we may think of as negative, to shy away from situations that can be hurtful, and to suppress our real feelings. The heart can only come to our aid if, instead of running from what we dislike, we become fully present with what we are experiencing. When we accept the unacceptable instead of pushing it away, we discover that the flip side of psychological and emotional pain is personal growth – and that our pain is simply our healing wanting to break through. The key to transformation is within us. ​ I invite you to explore supressed feelings, belief systems, and misunderstood thoughts. These can lead to issues such as addiction, relationship difficulties, eating disorders, depression, self-harm, anger, sadness, stress, loneliness, hopelessness, purposelessness, anxiety, panic attacks, low self-esteem, fear, self-sacrifice, physical pain and co-dependence. ​ I am experienced in helping clients in the areas of : Fear/ Phobias , Intrusive thoughts, Trauma, Bereavement and grief, Stress management ,Personal Growth , Addiction, Anxiety, Eating disorders, Relationship difficulties, Sexual abuse, Depression, Self Esteem, Psychosomatic conditions, Self-harm, Identity and OCD. The counselling relationship one is based on trust which develops mutually as we progress. I trust and recognise that each person is the expert on their own life experience, knowing what is right for them at any moment in time. As counsellor, I am there to facilitate the process of counselling in a safe and protected environment, helping you to explore, tune into and become aware of what your experiences mean to you while also helping you to become aware of and maintain good boundaries. I believe that a compassionate, accepting, non-judgemental environment is an essential component of the therapy process. This is combined with my Integrative approach which includes and is not limited to: Cognitive Behavioural therapy, Humanistic psychology, Gestalt therapy and Psychodynamic therapy. ​ I believe the greatest quality a holistic therapist can bring to their practice to help others is themselves and therefore attending to my own development and the relationship with myself is essential so that I can support and understand others. I do this through continuous training, self-reflection and development. ​ No matter what issues leads you to explore yourself and your life, my integrative approach to counselling in a humanistic, accepting, non-judgemental therapeutic environment can be life-altering.
---
CLAIRE LAMBERT - REIKI
---
Reiki 60 mins €50
My name is Claire Lambert. I have a background working in healthcare and the caring profession for the past 12 years. I am a qualified Reiki Practitioner. My personal experience with Reiki has been profound and life-altering and this motivated my desire to train in energy medicine. I have been passionate about helping others improve their overall wellbeing ever since Reiki had a deeply transformative effect on my own life. My experience and skills provide me with a wide range of tools to provide a safe confidential therapeutic space in which you can experience healing and recovery. I believe the greatest quality a holistic therapist can bring to their practice to help others is themselves and therefore attending to my development and the relationship with myself is essential so that I can support and understand others. I do this through continuous training, self-reflection, and development. ​ Energy can stagnate in the body where there has been a physical injury or built-up emotional pain. In time, these energy blocks can cause physical, mental, emotional and spiritual illnesses. Reiki- Energy medicine aims to help the flow of energy and remove blocks in a similar way to acupuncture or acupressure. Reiki treats the cause or root of the illness as this can improve the flow of energy around the body inducing deep relaxation, reducing pain, speeding healing (by boosting the immune system), aiding sleep, improving mood, decreasing anxiety and depression, helping people cope with difficulties, reducing symptoms of illness, assisting the body's natural healing process and developing emotional, physical, mental and spiritual wellbeing. ​ My job as a Reiki therapist is to help you to clear and transform trapped energies that may hold you back in life and cause you emotional distress and discomfort or that may manifiest as disease. My approach to Reiki can help you to gently clear and integrate painful memories, emotional blockages, energetic imprints and self-limiting patterns so that you can rediscover and come back into alignment with your true self, finding balance and reawakening self-respect, self-worth and self-love and living a life of joy, abundance and inner peace. . I work with Reiki to help adults who are experiencing a wide range of issues such as chronic or acute physical pain and illness, grief & loss, relationships issues, trauma & PTSD, anxiety, depression, phobias, self-esteem, addiction, eating disorders, anger management, fertility, health, and work-related issues. ​ This healing creates more connectedness with self, encouraging you to blossom towards growth, presence, awareness and wholeness which in turn transpires into states of high achievement, contentment and nurtures the fulfilment of our highest potential as a human being. These states can evade us in today's modern world due to life's unreasonable expectations and demands leading to feelings of confusion, fear, anxiety and depression. ​ During our first consultation each client's individual needs are assessed, understood and a treatment plan is tailored accordingly. I work with compassion, respect, acceptance empathy, understanding, care and attention to provide an empowering, effective and healing treatment. ​ I am a qualified Reiki Practitioner and hold Reiki Tera Mai level 1,2 and 3 certifications
---
DANIELA PALAZZI
---
Manual Lymphatic Drainage ​30mins - €35 60mins - €60 90mins - €80 (time can be tailored to suit needs of individual) ​ Sports Massage 45mins - €50 60mins - €60 ​ Swedish Massage 60mins - €60 90mins - €80 ​ Back/Neck/Shoulder Massage 60mins - €60 90mins - €80 ​ Global Postural Re-education 60mins - €60 90mins - €80
Daniela is an Italian physiotherapist, moved to Ireland 6 years ago. ​ She has always been passionate about the health and care of people, focusing to listen their needs and help them to solve their problems. ​ She holds two bachelor's Degree (Physiotherapy and Sports Science in Italy), she's specialized in Global Postural Re-education (2012) and she has more than 5 years of experience in Orthopaedic and Neurological Rehabilitation. ​ She has always been interested in Massage Therapy and how to help effectively through the hands to reduce pain and stress and how body and mind are so closely linked. ​ For this reason, she has specialized also in Manual Lymphatic Drainage (Cork2018) in the International Dr Vodder School and this method is an advanced discipline in the field of medical massage, widely used to boost the immune system and support in different pathologies. ​ She is empathetic and diligent, and she likes to continue her training and keep always up to date with her techniques. She has a wide experience as an Instructor of Gentle Gymnastic and Postural Gymnastic with older adults for more than 10 years. ​ She is a member of IMTA (Irish Massage Therapist Association) and so the cost of some treatments can be claimed back from Irish Life Health. ​ About Manual Lymphatic Drainage (following Dr Vodder Method) ​ It is a gentle, relaxing and rhythmic massage that helps to reduce water retention filter excess fluid from the lymph nodes. ​ Why is it so important? The lymphatic system plays a vital role in the body by regulating the immune system. Stress and deficient immune systems can make people susceptible to disease and infections. The major benefits are swelling reabsorption, increased immune system, tissue regeneration with increment elasticity of the skin. ​ What could be useful for? Reducing swelling for oedema (water retention, sport injuries, post-surgery), helping to boost the immune system, sinusitis, cellulite, Fibromyalgia (reduce the pain), diabetes, arthritic swelling and helping scar healing. ​ Treatments: - Facial treatment (Chronic sinusitis, puffy eyes and face, nasal congestion, post plastic surgery, bruising...) - Legs treatment (Maternity swelling, Cellulite, swollen knees and ankles, post-surgery swelling such as fractures, hip and knee replacement…) - Back/Nape/Neck treatment (post-surgery, headache...) - General treatment (tiredness, fatigue, stress…) - Boost your immune system! If you're not feel well or so tired that everything looks so challenging, call and try one session, you will come out regenerated. About Global Postural Re-education ​ The GPR involves a series of active gentle movements and postures aimed at realigning joints, stretching shortened muscles and enhancing the contraction of antagonist muscles, thus avoiding postural asymmetry. These therapeutic postures imply an active involvement of the patient. The GPR method includes eight therapeutic postures, lying, sitting or standing, to be held for 15/20 minutes each. Postures can be variously combined during sessions. Postures are chosen based on some parameters, such as amount of pain, load capacity and age of the patient, and muscle chains to be stretched. These postures are applied slowly, delicately and progressively while always insisting on exhaling. It helps to regain strength, length and flexibility to the muscles responsible for the problem. GPR prevents long term articular deterioration by helping to heal and eliminating pain and its symptoms in its entirety.
---
DAWN QUINN
---
Acupuncture 1st consultation - €60 Follow-up consultation - €50 Diet and Nutrition Advice (included as part of other treatments) Holistic Massage 60mins (full body) - €50
Dawn has a long held interest in complementary medicine and nutrition and their benefits. She is passionate about living a balanced, vital and healthy life and fosters this enthusiasm in her practice. Her passion for Acupuncture and Traditional Chinese Medicine was fostered through personally experiencing the health benefits and results of this ancient, effective, safe and non-invasive system of treatment. This personal experience led her to study with Dr. Vincent Carroll at Lansdowne College. Dawn graduated from Lansdowne College of Acupuncture and Complementary Medicine, with a Diploma in Traditional Chinese Medicine and a Certificate in Clinical Medicine. She completed postgraduate clinical training in the National Hospital of Traditional Medicine (NHTM) - Vietnam's leading hospital for traditional medicine and WHO (World Health Organisation) collaborating centre for Traditional Medicine – receiving a Diploma in Acupuncture, Vietnamese Massage & Cupping. She holds a Diploma in Diet and Nutrition for Complementary Therapists and a Diploma in Holistic Massage, both ITEC accredited. Dawn continues to expand her knowledge and professional development by taking a life-long approach to learning and through attending workshops and seminars, ensures she is up to date on the latest advances in the fields of Traditional Chinese Medicine and Nutrition and Nutritional Therapy. Dawn Quinn is a member of the Acupuncture Council of Ireland. The ACI is responsible for regulation and maintenance of a Register of Acupuncturists. Only fully qualified and insured practitioners can become members of the organisation. All members are bound by the Codes of Ethics and Code of Practice, which is Strictly Enforced by the Traditional Chinese Medicine Council of Ireland, thus offering a guarantee of confidence to any patient seeking treatment. Dawn Quinn carries Professional Indemnity and Public Liability Insurance Cover. It is a condition of membership of the ACI that each member carries Professional Indemnity and Public Liability Insurance Cover. Members of The Acupuncture Council of Ireland are approved by VIVAS Health, VHI, Laya healthcare and the HSF health plan for out-patient insurance.
---
ELLEN CARR
---
My name is Eileen and I'm a registered general and mental health nurse. I am also qualified in complementary medicine including Reflexology, Thai Foot Massage and Hopi Ear Candling. I have worked as a specialist child and adolescent mental health therapist for many years and am extremely interested in the value of complementary therapies to support both physical and emotional wellbeing. ​ I have a particular interest in how useful complementary medicine is in supporting people that have experienced trauma, depression and anxiety. I have undertaken training in the use of reflexology in the area of mental health. We can all agree that life can be very challenging at times and never more so than since the emergence of this global pandemic. ​ Though reflexology works on the feet, which have 7,000 nerve endings, the benefits are felt throughout the entire body resulting in improvements in nerve function and circulation. It hugely contributes to relaxation and stress management. Working on the energy pathways throughout the body it is very useful for relief of pain. The list of reasons for having reflexology is endless and I look forward to people of all ages experiencing all the benefits it has to offer. ​ Thai Foot Massage is another wonderful treatment that assists relaxation, improves blood circulation, supports detox by stimulating lymphatic drainage and strengthens the immune system.t It also improves circulation in the legs and feet and encourages physical healing. ​ Hopi Ear Candling is an ancient tradition that is very helpful in treating sinus infections, build-up of excessive ear wax, tinnitus, sore throats and headaches. It is a very relaxing and balancing treatment and a course is particularly helpful. ​ These are a few of the therapies that I can offer you. I look forward to meeting you in the centre if you decide to try any of these. What people say ​ "I've been to Eileen for a course of six reflexology sessions. The changes I've felt are great and have made such a difference to my life. My plan is to have a monthly top up session from now on. Before I had reflexology my sleeping pattern was so bad. I hadn't had a full night's sleep for years. Now I sleep through the night and I've so much more energy during the day. What I love too are the little tips Eileen has suggested so that the benefits continue from session to session. I'd highly recommend Eileen as a therapist." Leena, Rathcoole "I first went to Eileen when she was in training as a Reflexologist. She was very professional from start to finish. Since she has qualified I continue to see her and recently had a course of Hopi Ear Candling for sinusitis and headaches with her. I was a little unsure if this could help with such a chronic problem but the change has been huge. I no longer have daily pain and my concentration is so much better. I'd have no hesitation in recommending Eileen. She has many more therapies to offer and carries them out in a most professional and respectful manner" Elaine, Rathfarnham
---
ELLIE MEADE
---
Ellie is a Rahanni Celestial Healing practitioner and Bio-Energy healing therapist. Ellie is passionate about opening up the heart chakras of the people that she treats. She feels her purpose in this lifetime is to expand love on earth. Through her compassionate nature she facilitates healing with amazing results from a physical and emotional perspective. She wishes to empower people to bring happiness into there everyday lives, for individuals to see there true potential and to love themselves for who they really are. Ellie also works with Angels and light beings and sometimes receives guided messages for her clients. What people say "Ellie administered four sessions of Bio-Energy on me. Before I started I gave Ellie a list of ailments that I had, they included back pain, hip pain, head and neck pain, knee pain and migraine. Even though I had my eyes closed and didn't know where or what part of my body Ellie was working on, I could feel the heat in certain parts of my body and I could feel the pain the pain leaving me. Now as I sit her I cannot feel the pain anywhere, this was amazing and it even helped me to sort things in my head out. I would certainly be recommending Bio-Energy to people and definitely Ellie Mead, she is so professional, caring, understanding and above all really good at what she does." Linda, Kildare ​ "Dear Ellie, Thank you for your caring and reassuring Bio-Energy healing sessions. Two open heart surgeries left me mentally and physically drained. Your sessions increased my energy levels, encouraged me and raised my confidence greatly. In combination with my Physio work I am sleeping much better, my blood pressure has reduced to normal levels and my heart rate has begun to reach acceptable norms. I wish you all the best in this career and have no hesitation in recommending your healing sessions." Paddy, Kildare
"Ellie is a compassionate, humble, caring and loving soul, with wisdom beyond her years. She has an innate gift for healing and assisting people on their own path. If you are looking for healing I would highly recommend her, you will not be disappointed!" Yvonne, Dublin
---
EMMA HARNETT
---
I am a Holistic Nutritionist and a Reiki Therapist. The large blanket that is Holistic Health Care is my passion. I am a firm believer that we are our own best healers and usually all we need is some guidance in the right direction and a little love and support. I have been studying the area of health and wellness since 2006. I first received my certification as a Personal Trainer and Fitness instructor in 2008, recognising in my early 20's the importance of fitness to our health. I always had a keen intuition and interest in the area of metaphysical studies, life force energy (aka prana, ki, chi), crystals, the earth, connection and communication to plants and animals. I understood a connection to something outside of just the physical self. I spent many years researching, reading and learning about these areas and felt the need to hone my intuitive gifts. I went on to complete my Reiki Levels 1,2 & 3 (Master Level) in early 2014 and began practicing as a Reiki Therapist while living in Canada. Noticing how the lack of the right nutrition was effecting my own body and that of family and friends around me lead me onto the path of Holistic Nutrition. I went on to study and I proudly recieve my Dip. as a Holistic Nutritionist in 2015 with the excellent, Canadian School of Natural Nutrition. I then left the corporate world behind and embarked on full time practice as a Nutritionist and Reiki Therapist. I am currently studying to receive my Dip. in Cognitive Behavioural Therapy. I am and will always be eagerly learning more about nutrition, plants, body, mind & spirit, the earth and our connection. My area's of focus for Nutritional Consultation and Reiki: Female Issues (PMS, PCOS, infertility, menstrual irregularities, menopausal balance, endometriosis) Digestive Issues (IBS, Chron's, Colitis, Constipation, Heart burn, indigestion) Cancer (Assisting in mid treatment health balance or Post treatment/remission health balance) Skin disorders/issues (Acne, Excema, Psoriasis, Dandruff) Nervous system issue's (MS, ME, insomnia) Hormonal issues (Adrenal fatigue, thyroid (hypo/hyper) Mental/Emotional issues (depression, anxiety, stress) Detoxification (Seasonal and organ cleansing, intestinal cleansing, system resetting) Mindulness (Meditation, awareness, becoming in-tune with the senses and intuition) I am also a big advocate of using sustainable and natural skin care and homecare products as much as is possible. I LOVE making my own skin care and homecare products. What people say "After contracting dengue fever while travelling through South East Asia, my digestive system never went back to normal. My body was unable to digest ANY food. I felt chronically tired and irritable. I was becoming scared to eat whenever I got hungry because of the pain I would get in my stomach and the inevitable run for any bathroom is sight. After consulting with Emma I was amazed how quickly my problems turned around. Her in-depth knowledge of holistic nutrition clearly shows as my digestion started improving within one week. I followed the plan she gave me to a T and it worked! I am continuing with the plan she has given me not only because it has helped my gut, but it is extremely healthy and I have noticed many other health benefits since starting. If you're in need of any nutritional help, please contact Emma. I know for me it was worth every penny!" Dawn.K Edmonton, Canada **Dawn also contated me to share that she had lost the 10lbs that she had desired to lose following the plan we formulated for her. _________________________ "Emma's warm personality and trusting nature made me immediately connect and open up with her. I had tried different methods over the years but I none were as effective as her Reiki sessions. They really have helped me with my anxiety. Emma's lifestyle and knowledge of healthy foods also taught me how nutrition has a huge effect on mental health. She has such passion for work and I am truly grateful for continuous help." S.H. Edmonton, Canada "The natural healing force within each of us is the greatest force in getting well." ― Hippocrates
---
FINÒLA LAWLOR
---
Finóla is a Professional Coach registered with the International Coach Federation and working with people that are looking for support and direction as they grow both personally and professionally, creating a space for them to look inward in order to grow outwards.

After a period of consecutive change in her own life, Finóla was met with a crossroads unsure of which path to take. She realised that she needed a thinking partner, someone neutral to see things from a new perspective, someone to question her thoughts and values so that she could progress and in turn, move forward on her own journey in life.

This realisation prompted Finóla to seek out coaching herself which she found to be an eyeopening experience. It was an opportunity for her to identify and build on her existing strengths, conceptualise her ambitions, reflect, think and carve out her future goals. Working with a coach had a powerfully positive and meaningful impact on Finóla, so much so that she decided to pursue this path in her own career.

Her coaching approach is based on a strong belief in the potential within each individual. She believes that development of the self begins outside of one's comfort zone. With that, Finóla invites you to be curious and to explore all possibilities in a safe environment offering you greater insight into yourself and your understanding of others.

Finóla believes that her job is not to tell you what to do, but together, through collaboration and exploration, facilitate you in discovering your potential and gain clarity on your future goals. Personal Coaching

The International Coach Federation defines coaching as partnering with clients in a thoughtprovoking and creative process that inspires them to maximize their personal and professional potential.

Coaching sessions typically begin with either a face to face or telephone conversation. This purpose of this engagement is to assess the individual's current opportunities and challenges, give the coachee time to get to know how coaching works, understand if it is for them and if the coach is a good fit for there to be a working relationship.

Subsequent coaching sessions will take place in person with each session lasting a previously set duration of time (usually one hour to 90 minutes). What people say "My coaching experience with Finola was an incredibly positive experience. Her coaching sessions consistently provided fresh opportunities to really look at myself in relation to the area in life I wanted to work on, to become clearly aware of where I was, where I wanted to go and most importantly, what I needed to do to get there. She is an incredibly skilled listener who has the ability to ask powerful, probing questions which helped me to identify my core values, my limiting beliefs and my strengths. If I had the opportunity to work with Finola again I would jump at it!"TV Producer "Finola was a really effective coach. Her integrity, confidentiality and ability as a coach left me relaxed and totally trusting of her. She helped me improve a habit that has been holding me back, which positively impacted me personally, and my performance running my business. I wouldn't hesitate to recommend Finola as a Coach."Development Director

Between coaching sessions, the individual may be asked to complete specific actions in order to help them move forward with the goals they are working towards. The coach may provide further resources to help them on this journey.
---
FIONA BARRY
---
Fiona is an Integrated Energy Therapist ​ As a holistic therapist, Fiona aims at empowering and encouraging people to discover the underlying root causes behind physical illness, emotional pain and mental health problems. ​ With a background in Psychology, she is now a fully certified Integrated Energy Therapist. ​ About IET IET is a powerful, hands-on healing technique that is guided by the angels and focuses on identifying and releasing suppressed energy blockages within the body. This energy can become stuck in the body as a result of physical trauma, emotional stress, limiting beliefs and the karmic effects of past lives. ​ Using a unique cellular memory map, IET works to gently and safely ''get your issues out of your tissues.'' It targets nine particular areas of the body, where suppressed memories are stored, and releases them on all levels from the human energy field. This process is particularly helpful for those who struggle to talk about their feelings, as long-held emotional pain and trauma can be quickly released from the body, without the need to talk about or relive the trauma. ​ During an IET session, the therapist channels integrated energy to the client through a series of gentle hand placements on various parts of the body (e.g. top of the head, throat, stomach). Unlike other energy therapies, whatever is brought to the surface is cleared immediately within the session, a process which can be incredibly releasing, bringing about a deep sense of peace, joy and freedom. The number of sessions required depends on the severity of the problem, although if it is a chronic issue, a minimum of 4-6 sessions is recommended. ​ Benefits of IET ​ - Reduce stress levels - Help alleviate Anxiety, Panic Attacks & Depression - Improve acute & chronic health conditions - Heal relationships & co-dependency - Boost energy levels and immune system - Help to find and follow your Life Purpose - Release suppressed emotions & trauma - Clear unhealthy ancestral patterns Special Interests ​ I have a special interest in working with Anxiety/ Panic Attacks/ PTSD; Confusion regarding Life Purpose; Parents of and Children with Autism, ADHD, Behavioural Issues and other Learning Disabilities; Dysfunctional Relationships and Co-dependency; Empaths/ Highly Sensitive People (HSPs); and Chronic Illness/ Chronic Pain (e.g. M.E., Fibromyalgia, Lupus, Lyme Disease). ​ ​ Certification I have a B.A. (Honours) in Applied Psychology (U.C.C.), completed training in Behaviour Management (B.O.C.) and am a fully Certified Integrated Energy Therapist (The Centre of Being). ​ How I Work: My work is based on ownership and taking responsibility for your life, understanding how we energetically attract situations that are re-creations of experiences from the past, identifying dysfunctional thought patterns and belief systems, breaking free from destructive relationship patterns, learning to become comfortable with feeling your feelings, and having a deep commitment to healing yourself on all levels. To book a session, please contact Fiona at 085 7413600. ​ Initial consultation, including assessment and treatment, lasts for approximately 1 hour 30 minutes and costs €70. All sessions thereafter last for one hour and cost €60. ​ Discover more about IET>>
---
GEORGINA BRENNAN
---
The essence of Georgina lies in a lifelong passion for anything that promotes true health, balance, comfort and ease in ones Soma body/mind. ​ Georgina is a Somatic Movement Educator (SME) Georgina completed her Professional Training in Clinical Somatics with the Ingle Institute for Somatic Education 2009. "SME is a safe, fast, and profound way to release and recalibrate tight muscles by retraining the nervous system and re-patterning the soma (mind/bod)"...perfectly put by my dear colleague, Lisa Petersen ​ "If you can sense it and feel it you can change it" Thomas Hanna ​ Somatic Movement Education is a new scientific approach to treating pain, its science based on simple neurophysiology. " It is a somatic pathology requiring not treatment but education " Thomas Hanna ​ Somatic Exercises change your body by educating your brain. SME is not a "quick fix" ! One needs patience and persistence. It will provide you with a genuine, lasting change as you learn to re-establish ease and comfort in your range of movement, posture and general functioning. Through Neuromuscular re-training you will learn how to maintain your suppleness and how to continue developing it. It's simplicity makes it accessible to all. SME offers you practical tools, sequences and information that can be applied immediately. Who benefits from SME? ​ While most will be attracted to SME for pain relief. ​ - Chronic back pain - Neck and shoulder pain - Sports related injuries - Disc problems - Scoliosis - Sciatica ​ Other benefits include ​ - Reduced stress - Improved sleep - Improved balance and co-ordination - Improved breathing ( e.g.shallow breathing ) - Enhanced athletic performance - Preventing and recovery from injury - Effective warming up and cooling down from workouts. - Mental clarity ​ Georgina is also a yoga teacher, completed two yoga teacher trainings, Ashtanga Vinyasa Flow, Shakti Spirit Yoga (integrating the practice with the philosophies of Ayurveda, Hatha and Kriya Yoga). She has been practicing yoga and working in the health and fitness industry for 12years. Yoga classes are strong yet slow, challenging yet calming with an emphasis on "being moved and changed by your breath" (Donna Farhi, one of the most sought after guest teachers in the world....considered the "teachers of teachers" ) Rather than focusing on perfect shape she encourages her students to move comfortably and freely maintaining the integrity of the spine as you move in and out of postures, through moving with ones breath from your core to your limbs and back again. The intention of each class is to teach her students to find clear pathways of energy through breathing fully as one holds asana (postures), re-establishing proper functional movement and strength by moving mindfully, creating ease, balance and fluidity throughout your body/mind systems. Refinement of natural and universal movement principles constitutes a safe and sustainable Yoga practice. Private/ One to One SME and Yoga sessions include all the same principles above but the focus is one developing a unique practice to suit your individual needs on a daily basis that you can do in the comfort of your own home. ​ A wonderful quote from a dear colleague of mine Lisa Petersan "Learn how to make the unconscious conscious and feel how everything becomes easier and pain free from your head to your toes "
---
GER TALBOT
---
LeCheile Shamanic and Transpersonal Healing The medicine wheel working with the 8 directions. Soul loss and retrieval. Journey's to connect with a power animal and spirit guides. How to establish a place of power/sanctuary. How to live soul centred and contribute. Clearing ancestral lines. Ger is a Humanistic Transpersonal Psychotherapist and Shamanic Practitioner. ​ Ger has being working in the mental health care profession since 2005, he as an accredited Counsellors with the IACP, he studied Freudian dream analyses and believes our dreams gives us one approach to the unconscious. He has trained with Shamanism Ireland and practices as a shamanic humanistic transpersonal counsellor and psychotherapist. ​ This allows Ger to bring warmth and empathy to his practice, he values congruence, integrity and openness. He believes that through empowerment and deep ancestral knowledge and wisdom awakens within. ​ Ger is available for one to one sessions for any of the above, the costs for each session is 70 euro each session takes 1.5 hours.
---
GERARD TALBOT
---
Counselling & Psychotherapy: I have a Higher Diploma in Humanistic Psychotherapy and a Degree (BA) in Pluralistic Integrative Counselling & Psychotherapy. I have studied Psychology and Psychotherapy since 2005. I am a fully accredited counsellor and member of the Irish Association of Counselling and Psychotherapy (IACP). I specialise in providing counselling that allows the wisdom from within to emerge. This transforms wounds and trauma to growth, empowerment and strength. I work with individuals and couples. My personal belief as a Humanistic Psychotherapist is that when you decide to avail of Counselling/Psychotherapy, you begin a journey of self-reflection and self-awareness. Everyone somewhere along their journey in life meets trauma from birth to death, it's unavoidable. This may present in the form of falling from your bicycle, losing something or someone, relationship break-ups, or witnessing and experiencing abuse. Everyone reacts differently to these potentially traumatic events. I describe my counselling approach as 'Psychological Awakening through Psycho Education'. This approach embodies the healing power of unconditional love, and is psycho-spiritual in essence. This approach embodies unconditional love, and is psycho-spiritual in essence. This work examines relationships as a spiritual path, invites you to learn to love and accept yourself and helps you to find your purpose and be present in the world. I will guide you to unlock, explore and process emotional experiences so that you can feel balanced and more peaceful. I offer a safe, confidential and non-judgemental space where, together, we can explore any issues that have led you to this point in your life. The aim is to help you to gain self-understanding; clarity and insight which can help you live a more nourishing happy life.
---
JOAN MCCABE
---
Energy healing and Bodywork Joan is a qualified Reiki Master/Teacher and Massage Therapist. She is registered with both the RFI and IMTA. Joan has a somewhat unique background in that she has spent the last 20 years working as a Medic within the Defence Forces, qualifying as a Paramedic through UCD in 2006. ​ Joan is a strong advocate for the power of meditation and has spent years cultivating her own meditation practice which enables her to focus on the present moment both internally and externally. "As a therapist, meditation is one of my tools used to remain centered; a happy and balanced therapist provides the basis for a positive client- therapist experience"! ​ During her available treatments, Joan works very closely with her intuition and when you are in this space, especially during Reiki, you definitely feel that you are in safe hands. She describes herself as a person who loves working with clients that are ready to accept responsibility for their own healing and wellbeing, "the therapist can bring the client so far, the remainder of the work must be done by the client". ​ She is a firm believer in self care and taking the time out to nurture ourselves-mind, body and spirit. "We don't need to feel guilty about looking after ourselves; it's not selfish in fact it's a mark of self respect. What people say "Joan was recommended to me by a friend. The results after a couple of sessions were amazing. I felt myself much more relaxed and focused in my day today life. Highly recommended" ~Bryan, Laois "Joan has an absolutely beautiful and natural gift for Reiki, working in a very intuitive and profound way, which allows for instant shift in emotions and energy levels. Working with her feels incredibly safe and nurturing. Will definitely be back for more!" ~Mark, Kildare ​ Joan is constantly up-skilling with courses so keep an eye on her up and coming available treatments.
---
JONATHAN MCNAB
---
BSc in counselling and psychotherapy, Diploma in Psychotherapy from the Tivoli institute, Diploma in drug, solvent and alcohol abuse counselling. About Jonathan Jonathan has vast knowledge and experience in psychotherapy and working holistically to help clients balance their emotions and move to a happier place in their life. Jonathan has a compassionate, caring and understanding approach, with a deep understanding of the difficulties of life and relationships. By using his experience and skill he creates a safe, respectful, warm environment in which clients are supported as they explore their difficult issues, enabling them to gain understanding, self acceptance and new insights as they move towards growth and healing. Thus clients are empowered with new awareness of how to heal and overcome their challenges. Jonathan fuses psychotherapy with complimenting flower essences which are intended primarily for emotional and spiritual conditions. Flower essences are a safe and gentle way to rebalance emotional states and support the client's work in therapy. Flower essences are especially beneficial in helping children and teenagers with psychological and emotional issues. "...the thirty-eight herbs heal gently and surely, and as there are no poisonous plants amongst them there is no fear of ill effects from overdoses or incorrect prescriptions." ~ Nora Weeks, The Medical Discoveries of Edward Bach, Physician Some of the areas that Jonathan can help you with are - depression, anger, fear, bereavement, marital concerns, work related stress, anxiety, life coaching, problematic drinking or drug use, work life balance, lack of focus in school or work, trauma, sleep issues due to restless mind. Adult, children and teenage behaviour and emotional issues. What people say "I really got a lot out of our chats". Sean, Athy, Kildare "Jonathan made me feel so welcome and helped me through a difficult time". Siobhan, Leixlip, Kildare (Jonathan works under the code of ethics and conduct of the IACP)
---
KAMILLA HARRA
---
For as long as I remember, I wanted to help people get well and let go of their physical & emotional pain and have happier lives. So I studied first Psychology in Trinity College Dublin, and then following my own success with chronic colitis through Nutrition, I studied Kinesiology, PSYCH-K®, Healing Therapies, Energy psychology, Sound Healing and Life Coaching. ​ My non-religious and scientific background with my parents being a medical doctor and a scientist allowed me to stay grounded and practical while enjoying the exploration into the deepest levels of our consciousness. This journey has allowed me to shed many limiting beliefs and has opened up the infinite potential of inner gifts that keep creating an amazing life I am living! ​ One of the truest joys I know is to facilitate others to feel their own unique consciousness and their own Power to change anything undesirable in their lives. Essentially, I discovered that being aware of and expressing one's own sense of Self as part of the Infinite Whole is the most empowering and enlivening way of living and healing the body and mind. ​ I could call myself a kinesiologist, a healer, a nutritionist, a coach and a psychologist – however, essentially, I am here to be a conduit for whatever help you require through your challenges. It is one of my biggest joys to see people being truly balanced, happy, powerful, on purpose and well! ​ How I can help You: ​ physically – skin conditions (eczema, psoriasis), allergies, weight issues, digestive issues, aches and pains, tinnitus, insomnia, auto-immune, low energy, optimal nutrition testing & coaching for adults and kids, unusual hard-to-diagnose symptoms. emotionally – feel naturally positive (brain-body balance), confidence, self-loving, heal anxiety, panic, addictions, fear, depression, anger, resentment, heal relationships, childhood traumas, happy parenting, find Love. ​ mentally – learn to relieve stress fast, confidence, focus, decision-making, banish uncontrollable thoughts, find purpose in life, change unwanted behaviours, learn to meditate, conquer fear of taking risks/failure/mistakes/the unknown/poverty. ​ spiritually – heal many wounds by reconnecting to your True Sense of Self (feel it physically in the body); feel trusting & safe in the world; unblock Creativity; express your gifts; make decisions for your Highest Good; self-heal; learn to clear blocks to success; create what you most desire; how to protect your kids; learn to be intuitive; heal the codes of your ancestry; activate You as the true Source of your life. ​ In addition to private sessions, I teach classes on Nutrition & Living Foods, Personal Development and Meditation, Enlightened Eating & Spirituality. I have appeared on the Irish TV3's' 'How Healthy Are You?, and on Saturday AM Show, I have written for the Green Living NZ magazine, Organic NZ Magazine and right now I am in the process of writing my book 'Empowered Living'. ​ ​ What people say ​ "I was feeling depressed and knew I had no logical reason for it. I also was fixated with my weight gain. I have found an inner happiness and I suppose I've "found myself". I relate to the world in a much more meaningful way. Along the way I have faced my addictions and fears and also had some muscular pain relief. After every session I feel completely relieved and happy to embrace the world! Thanks Kamilla, you are a special lady!"
MC Auckland, New Zealand *** "I have suffered with psoriasis for 20 years. Through Kinesiology, diet changes, natural supplements and meditation, my psoriasis has significantly reduced and continues to improve weekly. Kamilla also addressed a long-standing back ache that I assumed would be with me for life. With some adjustments, my back pain is gone and I can perform tasks that I would not have considered 6 months ago.
Our meditation sessions have also cleared my mind from negative patterns and has improved my relationships with family and friends. I am a much calmer, positive person as a result of our sessions."
SK, Co Wicklow, Ireland *** "Kamilla was absolutely amazing!
My daughter had really bad eczema and when I avoided certain foods and went on a detox her skin improved within a month! The detox was hard but well worth it for Annie who was beginning to scratch all over. Big thank you for all your help and advice!"
Karen Jones, Auckland, New Zealand. *** "My skin was breaking out terribly with acne and despite all the treatments I was provided with by my doctor, nothing was working. After my appointment with Kamilla, my eyes were opened to the fact that my skin was breaking out due to various food intolerance's… Almost a year later and my skin is still in great condition! I am so grateful to Kamilla for her expertise and helping me realise that natural remedies are a better choice." Denise Dalton, Moyglare, Co Maynooth *** "I was feeling quite off due to anxiety and panic attacks. Kamilla made me feel incredibly comfortable and safe and during the session and after the session I felt amazing – both inside and out. I would definitely recommend trying a session with Kamilla – your body and mind will thank you!"
Amanda Bishop, Auckland, New Zealand. *** "Kamilla is an amazingly powerful healer – she is inspirational. Her healing and caring have no limits – Kamilla's intuition for spiritual, physical and emotional healing is incredible. She is also the most caring person I have ever met. It has been my honour to have such an amazing radiant pure loving caring healer." Fiona Barry, Dublin 5, Ireland.
---
KATE MCMORROW
---
Kate earned her Master of Arts degree in Psychology & Counsellor Education while attending The University of Colorado and has been fortunate to work in various therapeutic settings across the U.S., U.K., as well as here in Ireland. Kate's passion is rooted in activity-based therapies. Creative, engaging and symbolic projects are woven in to the therapeutic, person-centred process. ​ While living in the UK, Kate was drawn to become a Reiki Jen Kei Do Practitioner. Reiki is a Japanese word representing the underlying force behind every living being. It is a gentle yet powerful method of healing that works on all levels - physical, emotional, mental and spiritual. Reiki flows wherever it is needed most, releasing blocked energies, cleansing toxins and helping to return your whole being to a state of balance. ​ As a Holistic Therapist, Kate has always been inspired by the resilience and healing properties found in nature. Kate loves sharing the endless therapeutic value of Essential Oils and how they can support individuals and their families discover a place of balance, health & wellness.
---
MARGARET BEATY
---
Margaret Is a Reiki master and teacher, Reiki is a complimentary therapy that enhances the natural healing of the body by channeling electromagnetic energy (Chi energy) from the hands of the therapist to the client. Margaret's high energy can help release blocked energy that will help to ease stress, anxiety, grief, pain, give clarity to help with decision making, induces a more relaxed state and sleep issues, Margaret is a Tibetan sound bowl therapist, sound bowl therapy will help to eliminate toxins from the body, remove energy blockages in the body, clean the aura, help with metabolism, heartbeat, regulating the chakra system to restore balance in the body and the connecting organs, give clarity to help with decision making, blood circulating improvement, stimulate the immune system and give an overhaul to the entire internal system. Margaret is a qualified NLP practitioner certified by Richard Bandler, NLP is a pseudo scientific approach to behaviour created by Richard Bandler, It is a set of guiding principles to help the user get the best possible outcome from a situation or their life.. Margaret reads angel cards in a 6 card spread to give a present and future reading for her clients. ​ Margaret also runs Reiki Training Courses. ​ ​ What people say: ​ "I had a wonderful Reiki and card reading session with Margaret yesterday. Immediately on meeting Margaret I felt totally relaxed. My world felt black but after the one session I genuinely felt my mood lighter and felt myself smiling. Today I felt lighter again and more relaxed about life. She is an amazing person and I'm so looking forward to another session. I would highly recommend Margaret to all." Claire, Dublin ​ "I had a fabulous reiki treatment and angel card reading from Margaret yesterday. It was amazing, I felt so relaxed, protected and at peace afterwards. I also gained some valuable insight into some professional and emotional issues I've been experiencing lately. Many thanks for the clarity also and healing. Wonderful experience and I will definitely be back. Many thanks Margaret. Such warmth and positivity you radiate." ​ Leanmhar, Dublin ​ "Margaret is truly amazing. I had a distance reading and healing session, since my session I feel like the universe has sent me so much positively. I feel like my life has changed for the better. Margaret is truly gifted and has a beautiful way of articulating her words to give you messages that you are supposed to receive." ​ Jane, Kildare ​ "Margaret is the most wonderful soul. Her gifts are immeasurable. I have had readings from this lady and they have been beyond perfect. Her positive, logical and upbeat attitude can lift you on the darkest day. I cannot praise her enough for her courage and determination and pure undiluted love for every individual that she deals with." ​ Suzi, Kildare
---
MARIA HOGARTY
---
Maria is a Chakra Evolution Yoga RYT-200 Yoga Alliance certified teacher specialising in Yin and Sports Yoga. She is also a massage therapist and member of the Irish Massage Therapists Association. In addition, she has completed training in the dōTerra AromaTouch technique which combines the power of essential oils with human touch. Check out her website above to learn more. ​ Maria combines the stillness of yin with the energy of the chakra system to deliver a deeply relaxing 90 minute class every Friday night – the perfect transition from week to weekend! This is an open level class and suitable for the complete beginner. Everyone is most welcome! Maria also offers private yoga tuition and pop-up weekend workshops throughout the year. ​ Maria is happy to answer any questions you may have so please do get in touch. MASSAGE - WHAT PEOPLE HAVE SAID: ​ "Maria made me feel very safe and her gentle and conscious touch (which also beautifully reflects her personality) helped me to really sink back into 'deeper layers' of myself." ​ "Maria had a very positive and professional attitude, and I'd highly recommend her" ​ "Maria's interaction with me and the treatment offered by her were totally individual and bespoke for what my physical and emotional body needed on every visit. Maria has the ability to 'tune into' where the individual is at when providing the treatment and then works with the person in the most appropriate way for them at that time.…... I do highly recommend Maria's massage treatments" ​ YOGA - WHAT PEOPLE HAVE SAID: ​ "I love yin and it's terrific to have experienced your class." ​ "Having completed Maria's 6 week journey through the chakras I would genuinely recommend her as an instructor and her yin yoga classes. I found each beneficial as a stand alone but enjoyed the first one so much I signed up for the whole set!"
---
MARIA O'REALLY
---
Maria is a qualified Counsellor and Psychotherapist. She trained with Glyndwr University in DCU Dublin. Working with individual clients in confidence to explore difficulties, distress, and dissatisfaction with life or loss of purpose. Giving clients the opportunity to work through their feelings and emotions by offering them time, attention and support within a confidential and trusting environment. Her aim is to enable clients to talk freely, to improve self-esteem, develop better relationships and discover more satisfactory ways of living. Maria believes the purpose of this journey and relationship is to allow everyone to attain a deeper understanding of themselves and to make changes in their lives to cope with stress or any other personal issue. Maria asks you the question! Are you missing out on life or are you struggling with any of the following? Depression Grief / Bereavement / Loss Anxiety / Stress / Anger Suicidal Thoughts Panic attacks Maria uses an integrative approach of Humanistic Person Centred, CBT, Choice Therapy and Brief Focused Solutions while providing a professional and confidential Counselling and Psychotherapy service to help you make choices and the changes you need to cope with any of these issues.
---
MARY WHELAN
---
Shuniya "embrace your own stillness through Kundalini Yoga – the yoga of awareness" My journey into Kundalini Yoga began 8 years ago. I had no idea what I was getting into, but very early into the class I knew that this was the only yoga for me. I later realised that it would become my lifes purpose. In my training as a Kundalini Yoga Teacher I realise that by fully embracing this practice I can truly teach from the heart and from my own true experience. What I know now, is that the regular practice of Kundalini Yoga is life-changing. The amazing thing is that these changes happen on such a subtle level that you don't notice - until you realise that life is flowing into place. I also know that you can only realise these changes by experiencing the practice yourself. Kundalini yoga is an inner yoga, it is the yoga of awareness and awakening. Through a set of physical exercises (kriya), breath-work (pranayam), meditation, mantra and relaxation you come to a place of stillness (shuniya). In this place you meet your true self and the façade of who you are in everyday life - the critical, competitive, I am this or that starts to shed. The regular practice of Kundalini Yoga moves you to live from this divine place. It is a life-changing journey that will enable you to become more present, to live your life in a much deeper, soulful way without effort or thought. It can fine-tune your awareness of yourself and the subtle energies that revolve around your relationship with others and your environment. It will enable you to trust your own inner wisdom. If any of this resonates with you, I warmly invite you to join me in a Kundalini Class at the Naas Holistic Centre, where you can experience the amazing power of Kundalini Yoga through your own practice. Be inspired to move towards shuniya, and let it be the catalyst to a happier, healthier, radiant you. Sat Nam Mary
---
MICHAEL KLOTZ
---
Spiritual Healer & Group Healing Facilitator. Michael is channelling Universal Energy that is drawn through his body and then transferred to the client through the body's main energy centres or chakras. A session can range from 30 minutes to two hours; however long the healing needs to clear negative energy, emotions, trauma, or entities. Michael will shortly be hosting group sessions, once Government guidelines will allow so. For the time being Michael is not charging anything as on offer to people they might benefit from his work (which can be offered online during the lockdown) but would kindly ask for a donation of €30 that will go fully to the Naas Holistic Centre to guarantee its upkeeping.
---
MICHELLE DELANEY
---
Michelle is a qualified Herbalist, Aromatherapist and Reflexologist. She is registered with IRH, NRRI, CThA and ARCHTI Michelle has always been drawn to Holistic therapies and from a very young age, was introduced to yoga, meditation, essential oils and massage. She decided to formally train in 2001 and gained qualifications in Anatomy & Physiology, Reflexology, Aromatherapy, Various forms of Massage: Holistic, Indian Head, Onsite, Stone therapy and Energy Healing. Michelle loved being in the classroom and discovered a huge passion for teaching. This led to a path of teaching ITEC Diploma courses from 2004 and subsequently deepening her love for Holistic Therapies. In 2011 Michelle decided to develop her knowledge of plant medicine. She studied Clinical Aromatherapy and continued with a 4 year course in Herbal Medicine & Naturopathy at the College of Naturopathic Medicine. Naturopathy really brought together all of her therapies, including her love of Teaching, as one of the roles of the Naturopath is to become an Educator for clients. During Consultation, Michelle will use a range of techniques to establish the root cause of the issue. She will visit each system in the body and discuss what may or may not be happening there. Tongue and Pulse diagnosis from Traditional Chinese medicine will be included as well as Ayurvedic constitutional analysis, Iridology and Reflexology Foot Reading if needed. This really helps to tailor the Treatment Plan, Herbal Remedy and Naturopathic Advice to suit the individual. We are all unique. Our Treatment plans should be unique also. Michelle describes her treatments as an opportunity to let go of day to day stress, a chance to focus on you and your goals or concerns in a very safe space and feeling supported, develop a forward plan which puts you at the centre of your healing. Michelle also runs Post Graduate workshops for Therapists at 'The Studio'. What people say "I went to see Michelle for a herbal consultation to see if I could bring balance to my body's systems. The consultation was incredibly thorough, informative and extremely reassuring having already explored several other avenues. Michelle has an exceptional wealth of knowledge and intuition. Taking my herbs and following her wonderful advice has changed my health and my life dramatically, the herbs make me feel amazing." Sorcha (Dublin) "I had 6 Reflexology sessions with Michelle throughout my pregnancy and found them wonderful. Michelle has a really warm and welcoming practice. I would feel both relaxed and energised after each visit and I found myself counting the days till my next session. As well as the physical benefits, my mind and emotions were much calmer. After my pregnancy I had a Herbal consultation and Michelle prescribed a formula to help with hormone balancing and new mammy stress. I have been taking this for the last 6 weeks and I'm feeling back on track again. Hubby and Baby are reaping the benefits too ;)" Lynda (Meath)
---
MYLA ETAC
---
Myla is fully qualified Neuromuscular Physical Therapist (NMT) from National Training Centre Dublin. A Bachelor of Science of Physical Therapy graduate from the Philippines. ​ What is Neuromuscular Physical therapy? ​ It offers a Special focus on acute and chronic pain including musculoskeletal injuries related to physical activities. It is an hour of Therapy combined with Manual Therapy (Massage and Stretching) and Physical Therapy techs to Release tight and painful muscles. Musculoskeletal injuries like
Neck Pain (Torticollis, Stiff Necks)
Shoulder Pain (Adhesive Capsulitis, Frozen Shoulder etc.)
Back Pain (Low back pain, Sciatica, Hamstring Tightness etc.)
Elbow pain conditions (Golfers and Tennis Elbow condition, tendinitis)
Foot pain (Shin Pain, Plantar Fasciitis, Ankle injuries such as Inversion Sprain and strain)
Post Op Rehab Care of Carpal Tunnel syndrome, Cerebrovascular Accident (Stroke), Knee and Ankle Surgery
Sport Related Conditions (Quads tightness. Hamstring tightness etc.)
​

Orthopedic Sports Massage Therapy
Pre-and Post Event Massage on the site of Sports Activities
On Call Sports Massage therapist Thomas David GAA Football Tallaght, Dublin
Spinal Manipulation therapy
With the Knowledge and Skills, she develops a Rehab Care plan tailored for the said Patient for faster Recovery and Back to Activities of Daily Living.

What people say

"Myla is Great Therapist. She knows how to combined techniques just to release my Tight Hamstrings. I've been with her since my Secondary school football matches until now I am playing with Dublin team." -Oisin Plays for Football Dublin under 21. ​ "Myla Knows her work pretty well. I was suffering for Severe Low back pain for years. I've been to lot of therapist. And I would say I found the Best in Kildare." -Eugene (Suffering very bad back for more than 10 years)
---
NANCY O'NEILL
---
Hi there, my name is Nancy O'Neill and I'm a qualified Life Coach, Weight Loss Nutrition Coach and Reiki Practitioner. I have always been interested in all things "natural" and "spiritual" however after having recovered from Chronic Fatigue Syndrome which lasted for 4 years, it became my passion to teach others about creating a healthier (and happier) lifestyle through nutrition, bodywork and spiritual coaching. I am a firm believer that we know at all times what we want and need but due to social programming at a young age we lose touch with that ability. ​It is my job as a Healthy Lifestyle Coach to work with each client in a way that helps them unlock the wisdom that they hold within and then to hold their hand, guide and support them as they take the courageous steps to creating amazing and life-long changes. ​ Another one of my pet projects is to create workshops that educate the public on what we are actually consuming, reading food labels, the myths about the "healthy" options and to demonstrate that small shifts do indeed create big differences mentally, emotionally and physically. Thanks to modern technology, we are all more disconnected than ever and I believe loneliness is one of the major contributors to stress and ultimately chronic disease in Irish society. As a Reiki practitioner and Life Coach I offer clients the opportunity to discuss their innermost stresses and fears and to be really heard without judgement whilst connecting in with the caring, gentle and physical touch of another human being. Because I believe so deeply in what I do and in my projects for the future, I am constantly educating myself and upskilling. Currently I am studying Holistic Massage and also a Diploma in Nutrition and I hope to have qualified in both by June 2017. So watch this space! If you feel called to work with me or just to ask me a few questions, I would be honoured to meet you at some time in the near or distant future. Wishing you love, health, wealth and happiness. Many blessings, Nancy O'Neill
---
NICOLE BORK (aka YogaNic Dublin)
---
I first got into contact with yoga while travelling Australia not thinking that Yoga can actually be strenuous or that it would do anything for me. How wrong was I. I started Hatha Flow classes with Mari Kennedy in 2008 trying to find a balance to a Social Work day job and soon thereafter I discovered teacher Sybille Dallmann who is trained in Jivamukti yoga. Driven by the love for running, cycling, swimming and all sorts of other outdoor sports I wanted to make other people see and feel the benefits yoga can bring to active men and women, not only physically but also mentally. The mindfulness aspect during classes I found highly intriguing. I decided to become a Yoga Teacher in 2013 and I did a 200hr Yoga Teacher Training in the YTTC Crown Centre in Ranelagh and. My Yoga Level 1, 2 or 3 classes have been geared towards active people and athletes addressing various areas in the body especially challenged in sportspeople. I of course am also incorporating the important Pranayama (breathing techniques) and Relaxation, both vital to sports as well. Yin Yoga subsequently found an entry as well with a YIN teacher training in November 2015 in the Elbowroom in Dublin city centre and all that peppered with mindfulness teachings. The importance of alignment and technique with the fun dynamics of flowing transitions and movement are well balanced. My classes are usually strong yet slow enough and easy to follow, challenging yet calming, demanding yet fun filled and nurturing at the same time treating students to a gentle, rejuvenating and mind-calming with a long relaxation at the end using essential oils. I believe that an asana should adapt to suit the body instead of the body adapting to suit the asana therefore I try to keep my classes as individual as I can and suit it to the type people and moods that are in the room that day. Further influences came while travelling South East Asia and Nepal especially regarding traditional teachings, mindfulness, sound healing and meditation. Latest additions are children's yoga classes in my repertoire as well as pregnancy yoga teaching since 2018. Reason for latter being my own experience of pregnancy without which I never felt prepared to teach authentically and empathetically in this specific area. Pregnancy is such a special and delicate time in a woman's life. Self-love and selfcare are the most important components here and if successfully integrated it can be felt by and spread to the unborn life you are creating. It's such a miracle that's happening. Pregnancy taught me to listen in deeper, to slow down and become even more aware, which I hope to be emanating in these classes at the moment. Yoga is great for every life situation and slowing down does not mean being weak, it's more so a strength and unique ability helping you during this time, child birth and parenthood. Everybody can take something away from a class and maybe like myself become calmer, happier, more attuned and focussed. A huge plus of a side effect is the fantastic sleep that people experience after practicing yoga. One to one classes or classes for a group / friends are also possible. Nic (aka YogaNic Dublin)
---
NINA HAYDEN
---
I teach Iyengar Yoga which focuses on alignment and precision. It is extremely beneficial for those who play sports and those who have past injuries. This discipline is slightly more physical than conventional yoga classes, whilst also creating an overall experience for the whole mind, body and soul. It can be described as a type of meditation in movement. When you do yoga in alignment you force the weak muscle to strengthen and the tight muscle to stretch, in comparison to yoga without any focus on alignment. Your strong muscles keep getting stronger and you don't get to those really tight muscles to stretch the same way as when you focus on alignment. ​ ​ I also offer one to one Health Coaching sessions. I received my training from the Institute for Integrative Nutrition, where I studied a variety of dietary theories and practical lifestyle coaching methods. With my knowledge, we co-create completely personalized actions based on your goals to move you toward your ideal vision of health within your unique body, lifestyle, preferences, and resources. I am trained in, and offer, Indian Head Massage and Kundalini Reiki treatments too. ​ ​ What people say ​ "The session with Susan was absolutely amazing. She is surely one of the most passionate and talented reflexologist I have ever met. The session really had a deep effect on my body and I felt really relaxed for many days after the session. Thank you Susan, you are amazing!!!" - Luc, Co Kildare - Ireland ​ "I really enjoyed my reflexology and massage treatments with Su, they were so relaxing. She uses really good pressure and both treatments definitely relieved stress. Su also has a beautiful treatment room which adds to the experience. She also gave great advice and has a lovely caring nature. I must book my next appointment!" - Deirdre, Co.Wicklow
---
NUALA KEEGAN
---
Nuala is a trained and practicing yoga teacher who established West Wicklow Yoga in 2007. Since then she has dedicated herself to introducing, teaching and enabling people of all ages to discover self care with intuitiveness. She was introduced to the Natural Facelift Massage in 2014 and after just one treatment was blown away by the visible results and the calming benefits. Nuala combines her love for Reiki, body work and body mind balance to her treatments, offering a unique and holistic experience. Trained by The London Centre of Indian Champissage International 'The joy of giving a treatment is just as rewarding to me as receiving one'
---
ORLAGH GAHAN
---
Orlagh Gahan is a professional Complementary Health Therapist and Psychotherapist. She has been training and practicing in Holistic Therapies since 2000 and has a great passion for complementary therapies, healing and spiritual development which is reflected in her practice. Orlagh holds a Dip. Holistic Massage Therapy, Dip. Reflexology, Dip. Indian Head Massage, Degree in Counselling & Psychotherapy and is a Reiki Practitioner. She has also trained on many occasions in healing and spiritual development at The Arthur Findley College in London, UK. Orlagh also provides professional fertility & pregnancy reflexology and reflexology for cancer care What people say "After a very stressful and exhausting pregnancy I was experiencing neck and back problems. Orlagh worked on my back, neck and shoulders to free it up and remove all the knots and tension that I had accumulated over the past year and I felt great after! I have been coming to Orlagh for massage therapy for various back stiffness and tension for a long time now and I can highly recommend her as a therapist." ~ Siobhan, Kildare. "I had a fabulous reiki treatment with Orlagh recently, I instantly felt at ease & settled into relaxation very quickly. The treatment was so relaxing & the perfect treatment after a long day. I really liked the time Orlagh took to give her intuitive feedback on the session but also to get my feedback at various stages of the treatment. Lovely healing, I'll be back for more!" ~ Frances, Dublin. ​ "I have had a few sessions with Orlagh now both massage and reflexology and I can't recommend her enough. She listens to what you want and understands what your're able for. As someone who has undergone cancer treatment and in recovery I was a little nervous but I was put right at ease and felt extremely relaxed throughout my sessions. Orlagh is a lovely person and very easy to talk to. Thank you Orlagh for helping me through my recovery. I have more sessions booked already." ~ Sara, Naas Her approach with each individual client is holistic and integrative.
---
PAUL KELLY
---
Paul Kelly offers professional, non-judgemental and confidential counselling. Paul is a fully qualified and ACI accredited therapist. Paul Kelly Counselling is at the forefront of innovative practices. Identifying the challenges you are facing, Paul Kelly counselling aims to support your needs early, affordably, directly, without stigma or delay. Paul Kelly is a chartered Psychologist B.A (Psychology), Dip. Counselling and Reiki practitioner. Paul has also over 8 years clinical experience of working with a broad range of psychological issues, including anxiety, depression and addiction. Paul specialises in providing counselling that allows the wisdom from within to emerge. This transforms wounds and trauma to growth, empowerment and strength. His personal belief as a Humanistic and Holistic Psychotherapist is that when you decide to avail of Counselling/Psychotherapy, you begin a journey of self-reflection and self-awareness. Paul Kelly Counselling offers a safe, confidential and non-judgemental space where, together, we can explore any concerns that have led you to this point in your life. The aim is to help you to gain self-understanding; clarity and insight which can help you live a more nourishing happy life.
---
REBECCA CULLY
---
My name is Rebecca and I am a Nutrition & Lifestyle Coach and Sports Nutritionist. Many people are faced with illness or health concerns that they may feel they can do nothing about and believe it is something they must learn to live with, but this is not always the case. I am very passionate about helping people to take control of their own health and well-being, using healthy foods to help heal the body, have renewed energy and to look and feel better in themselves. I understand what it is like to live with an illness and the challenges that it brings everyday. I also know that given the right information, tools and support, many of these challenges can be improved upon. This is where I come in, to inform, guide and support you with whatever your health challenge is for you, whether it's big or small, brief or lifelong. Sports Nutrition became an interest for me, as I have always tried to be as active as possible but my lack of energy at times was a big obstacle. During my studies I have learned that to achieve optimal energy, performance, recovery and stamina, first requires a solid foundation of nutrition, relaxation and commitment, which can be difficult to balance with work or family life. I began studying with The Institute of Health Sciences, Dublin, in 2016 and have since received a Diploma in Nutrition & Lifestyle Coaching and a Diploma in Sports Nutrition. I am continuing my studies with them and I aim to complete the Nutritional Therapy course by 2020. After many years of personal experience with making nutrition and lifestyle changes for my own health and that of my family, I firmly believe in what I have learned, and the work that I do, and I am very excited to share that with others, in offering personalised health care.
---
SABINE FLORIAN
---
Sabine is a qualified TaiChi & QiGong Teacher, she studied it for 3 years with the Universal Energy Arts Academy and has been practicing TaiChi & QiGong for 6 years now. The benefits of TaiChi and QiGong are countless:.Improved balance, increased level of energy,reduce any pain in the body, reduce any stress and anxiety, strengthen the body, on a physical, emotional, mental level. Sabine is really passionate about spreading these arts on the planet, and empower people to live a healthier and happier life by taking control of it. Sabine runs weekly classes in the Studio of the Naas Holistic Centre and in Naas. After studying TaiChi and QiGong, Sabine very naturally felt the energy going through and around her, and decided to learn the Celestial Rahanni Healing technique, which is really gentle but a profound hands on - energy healing and also Kundalini Reiki which is a faster and strong healing modality. Sabine is available in the Naas Holistic Centre by appointment. Sabine has been classically trained in music and has been singing in many choirs in Europe for years, and discovered another aspect of the voice she wouldn't have thought of. During her TaiChi & QiGong Teacher Training, she discovered the healing power of the voice through the use of Mantra Chanting and by combining the sound produced by the voice, with QiGong practice, it has the power to clear the auric field in unimaginable ways, remove any blockages of energy, tame the mind, and bring inner peace. Sabine runs monthly Chanting meditation in the Studio of the Naas Holistic Centre. Sound has been used for thousands of years to heal people to bring people from a place of imbalance to a balanced one, whether through the use of the voice or with instruments. With her musical background, and her passion for the voice work, she has naturally been attracted by the amazing power of Tibetan bowls, fascinating ancestral instruments, and is qualified as a sound healing practitioner, and is also qualified in Anatomy & Physiology ITEC level 3. The sound and vibration of the Tibetan bowls will help you to bring harmony back in your body. Here are some benefits of the sound healing therapy : physical and emotional healing process, deep relaxation, stimulation of skin, organs, bones (proven very positive effect on fractures etc.), removal of blocks and tensions, eliminates toxins from the body, respiration, heartbeat, pulse, blood pressure, metabolism and digestive system regeneration, non-invasive but still strong sound frequency streams into the whole body, complete re-generation of Aura, blood circulation improvement, better immune system, reduce stress, anxiety, depression, sleep disorders, pain and autism.. After she experienced herself a terrible sickness a couple of years ago, Sabine really gets what it is to be in terrible pain, and feeling powerless regarding one's health situation, with her compassionate heart, she is dedicated to help people to empower themselves, to regain balance and to heal themselves on mind, body, and spirit level. ​ Weekly classes : ​ TaiChi&QiGong classes : Thursday morning 10-11:30am in the Studio of the Naas Holistic Centre – 90mns - € 15 ( other classes available in Naas) ​ Monthly event : ​ Chanting Meditation usually the 3rd Thursday of the month 8-9:30pm in the Studio of the Naas Holistic Centre – 90mns - €15 ​ Workshops : ​ every 2 – 3 months usually on a Sunday 10am-5pm in the Studio of the Naas Holistic Centre - €70 ​
---
SARAH MCDERMOTT
---
Sarah McDermott, B.Sc., PhTh., MIAPT, MIMTA, has been practicing since 2011. She studied for a 3 year B.Sc. and is a fully qualified Physical Therapist, a member of the Irish Association of Physical Therapists (IAPT) and is registered with CORU - Regulating Irish Health Professionals. Sarah is passionate about helping patients through a carefully chosen treatment plan which includes Physical Therapy, Complementary therapies, such as Hot Shell and Thai Herbal Massage techniques, and Rehabilitation exercises, which she tailors to each client and their busy life. Since obtaining her Physical Therapy qualification in 2011, Sarah has continued to study and holds over 10 Diplomas in Complementary Therapies including: - Dry Needling - Pregnancy Massage for Relaxation - Pregnancy Massage for Specific Conditions - Thai Herbal Compress Massage - Massage for People living with Cancer - Tailored Massage for People with Disabilities - Massage for the Elderly. In 2016, Sarah qualified as a Postural Stability Instructor from Later Life Training (www.laterlifetraining.co.uk), and hopes to bring effective and fun Falls Management Exercise (FaME) classes for frailer older adults to The Studio at Naas Holistic Centre in 2019.
---
SEAMUS WALSH
---
Séamus Walsh is a qualified Mind Coach and NLP Master Practitioner who works with people going through challenging time in their life. Séamus has over 20 years experience in the Construction sector and came to coaching when he arrived at a crossroads in his own life. Faced with uncertainties of changing career, coupled with lack of self-belief and at times anxiety he experienced first hand how this can impede on an individuals personal and professional life. From experience in both the construction industry and coaching, Séamus believes ''the more angles you approach your challenge from the easier it is to reach a solution'' His mission is to help you achieve this desired solution. Séamus is an accredited member of the International Association of Mind Coaches (IAMC). Key Areas:
Stress Management ​
---
SHELLEY MOORE
---
Crystal healing works on a deep subconscious level, allowing characteristics and emotions which have eroded our true path to lift and gently ease away. Crystal healing opens and evokes our hidden passions, awakens the soul to reconnect with our bodies and minds. What I find fascinating about crystal healing is its power to help and to nurture. It also eases grief, depression, anxiety, menopausal symptoms, disempowerment to name but a few. I feel truly grateful working with crystals for healing, channeling their strength, love and support. My main objective is to put clients at ease and to give back their own voice, be it a whisper carried on a breeze to a thundering roar. Working in the corporate world was thrilling and exciting when I was young, but there was an empty space that grew inside me. I went on to get married and have children leaving my old existence behind. Perhaps stepping into this nurturing environment became a stepping stone. A step closer to seek out a new path. I was fortunate to study with ACHO in Wales learning my craft with the support of my family. What people say "I heard about crystal healing of a friend. I never had been before, so I was curious. At the time I was quite low, I was going through a bad break. When I met Shelley I felt a sense of warmth and pure love straight away. So I felt relaxed. The session was very relaxing and peaceful. And the energy I could feel from the Crystals and Shelley was so lovely. Afterwards I felt amazing I felt stronger, my chackras were definitely unblocked and things became a lot more clearer, got a sense of clarity. I booked in for a second session and that was even 10 times better, felt less anxious. More happier and at peace. Also the knowledge about food and organic things/ breast feeding because I had been a first time mom was brilliant. I could chat with Shelley all day, lovely lovely woman So I would highly recommend Crystal healing 🙏" - Phil Co Kildare
---
STATYS STUNDZIE
---
Stasys specialises in advanced sports and orthopeadic massage, nutrition, human performance and longevity. He received training and certification with some of the industry's greatest minds - James Waslaski. Greatly influenced by Paul Chek a world-renowned expert in the fields of corrective and high-performance exercise kinesiology, stress management and holistic wellness. Through his own path of resolving sport-related injuries, Stasys understands the importance of integrating the body, mind, and spirit as a means to foster high performance for the long term. HIGH PERFORMANCE FUELS A LIMITLESS LIFE. I aim to balance your body and influence you to make more mindful decisions when it comes to your health. Stasys specialises in Holistic, Deep tissue, advanced sports and orthopeadic massage - €50 1hour.
---
STEPHANIE BLAYNEY
---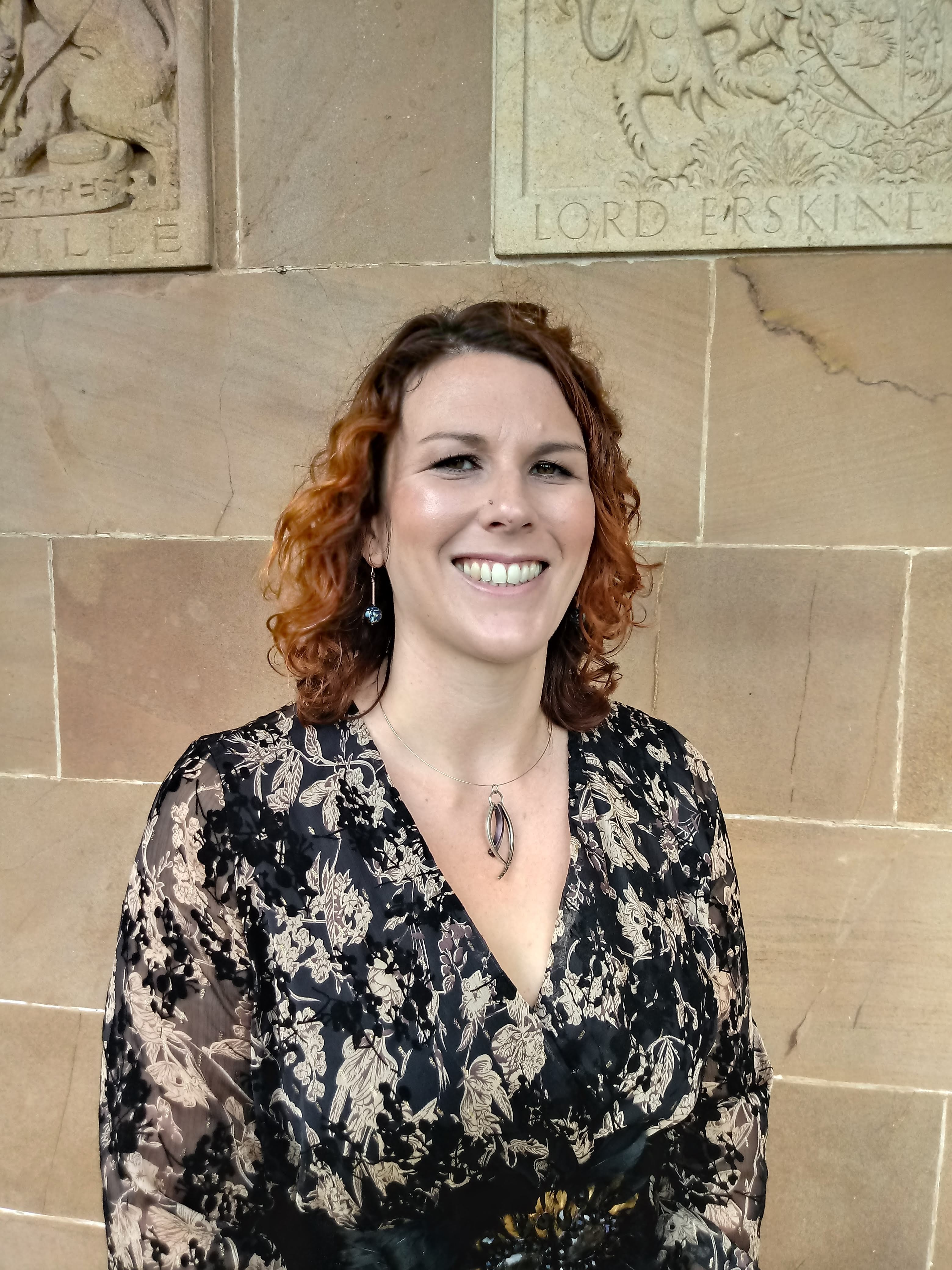 Stephanie offers Psychotherapy and Counselling at the Centre. Learn about her work in her own words below: ​ Sometimes life can just feel out of kilter and we don't know why, or the weight of every day life is heavy. When we feel like this it can be helpful to have someone to talk to who is not already involved and invested in your life. I work across a spectrum of mental health concerns, but have a particular interest in trauma, grief/loss, maternal mental health (in particular crisis pregnancy and miscarriage), addiction, depression, anxiety, low-self esteem and perfectionism. ​ I work through an integrative approach, which means that I work from a variety of therapeutic models and adapt my approach to best meet the needs of individual clients. My role as a counselor is to walk along side you on your journey of self-discovery and healing. ​ Taking the first step of making contact with a counsellor can be daunting - I've been there! But it is the most worthwhile investment you can make for yourself. ​ I am a Pre-Accredited member of IACP and hold a Diploma in Integrative Counselling and Psychotherapy. ​ Low cost counselling available on request.
---
SUSAN FYSH
---
Originally from Wales, Susan has been based in Kildare/West Wicklow for over 6 years and is passionate about personal development, healthy, active lifestyle and diet and a positive work life balance and helping others to restore balance in their lives. Susan holds more than twelve therapy diplomas and training in techniques such as Myofascial Release, Dry Needling, Reflexology and Holistic Massage. Susan has always had an interest in spirituality, complementary therapies and nature and whilst working to the high demands of a sales environment, she reached a crossroad and took the opportunity to pursue her dream of becoming a Holistic Therapist and Yoga instructor. Her caring, understanding and holistic approach allows for optimal healing and relaxation enabling the body to heal the whole person, preventing imbalance and helping the body to regain a state of harmonious balance. She is passionate and committed to continuing her training and is currently working towards awards in other complementary therapies. She has a particular interests in positive work life balance, stress management, spine and joint complaints, male and female fertility and maternity support. ​ Susan is registered with Glo Health and Irish Health private Insurance. The cost of Reflexology treatments can be claimed back from these insurers. What people say "The session with Susan was absolutely amazing. She is surely one of the most passionate and talented reflexologist I have ever met. The session really had a deep effect on my body and I felt really relaxed for many days after the session. Thank you Susan, you are amazing!!!" - Luc, Co Kildare - Ireland ​ "I really enjoyed my reflexology and massage treatments with Su, they were so relaxing. She uses really good pressure and both treatments definitely relieved stress. Su also has a beautiful treatment room which adds to the experience. She also gave great advice and has a lovely caring nature. I must book my next appointment!" - Deirdre, Co.Wicklow
---
TANYA BYRNE
---
Tanya is a fully qualified Complementary Therapist. She holds Diplomas in Anatomy and Physiology, Holistic Massage, Reflexology, Sports Massage, Indian Head Massage, Hot Stone Massage and Hopi Ear Candling. She has completed training in Reflexology in Cancer care and is also a Reiki Practitioner. A strong advocate for the holistic approach, she focuses on treating the whole person, not just the symptoms of the illness. With focus on relaxation, the aim is to stimulate the body's own healing process in order to keep it balanced. Tanya has successfullyworked with people with anxiety, insomnia, mild depression, migraines, menopausal symptoms, muscular pain and many more. What people say "Tanya is an amazing massage therapist. Would definitely visit her again". Mark Co Kildare. "I got reflexology done recently with Tanya. This was simply incredible! I always find it really hard to relax. Tanya instantly put me at ease and the session had a deep releasing effect on all my body. Tanya is such a lovely and approachable therpist. I can only recommand her! 10/10!". Simon Co Wicklow. "I went to see Tanya because I had claustrophobia. Everywhere I went it would always be in the back of my mind. I was always checking to see where the fire exits were. I would avoid getting into lifts and using underground car parks. I had just one session of havening and I could not believe how something so simple could work so quickly. My fear of enclosed spaces has gone completely. I am able to use lifts again for the first time in years!". Michelle, Wicklow "I did a havening session for anxiety and I wasn't sleeping well. After the session I felt so relaxed and calm. I felt like I could breathe again. Now I use these techniques all the time and I know I can keep on top of stress. This has changed my life". Christina, Kildare
---
TERESA GARCIA
---
My name is Mª Teresa and I am a Reiki Master. Since I was a child I always felt part of a much larger scheme than my physical senses could see or feel. As science has advance in the energy fields I know now that these feelings were the connection to the energy field that surround all of us and it is there to assist each of us. I have been practicing Reiki for 3 years and I feel blessed I came across this simple, yet very powerful technique that has changed my life forever and have given me that clarity of mind to make better choices in life. My intention with the practice is to connect you with this life force energy and help you to live a more meaningful and conscious life.
---
VERONICA COSGROVE
---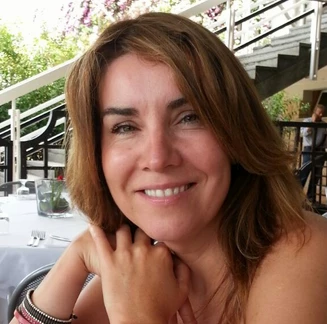 Veronica is Psychoanalytic Psychotherapist, practising in the Centre and also from her own clinic in Dublin Central. Veronica began her career in the HSE, where she worked for over 8 years. She then transitioned into a career in the pharmaceutical industry where she became a European Director of Bayer and also of Siemens Medical. Veronica went on to study and attain a Masters in Psychoanalytic Psychotherapy from UCD and St Vincent's Hospital. She opened her clinical practice a few years ago and founded The Not Said Clinic, which is based in Dublin Central. She wishes to assist those who suffer in silence, whether it be in their working environments or in their personal lives, as she has experienced the toll an over busy life can have on the mental health of a person, regardless of age. Veronica aims to establish a safe secure environment where people could find time for themselves and perhaps even rediscover a little of themselves. Veronica passionately believes "When things become hectic or when we experience loss or some other life challenge, we are just expected to cope and carry on as if nothing happened. But something has happened and a person needs time to process and accept these changes life has uncovered. It may be ill health, loss, bereavement, ending of a relationship, sexual issues, depression, anxiety or many other issues which may present and challenge our mental well being but having the strength to 'take on' these issues could be the difference between a life worth living and a life half lived. It is at these dark points in our life, when all other words have been spoken and we have had exhaustive conversations with friends or family with little progress, that working with a professional can make a difference. I therefore wanted to establish a place where the unspoken word could be finally spoken and perhaps new choices may emerge from the darkness. It is here the Not Said Clinic has had its genesis – for all the things unsaid that are waiting to be heard."
---
YVONNE FLYNN
---
Yvonne's extensive experience over almost 3 decades includes business, marketing, psychotherapy and more recently Life Coaching and Training. Also, not forgetting her most important role as Mammy to 2 energetic boys. Despite working and studying in different environments, Yvonne's love has always been people. She is fascinated by what makes us tick, what makes us different and yet all the same. She devours all things related to personal growth and incorporates new thinking and developments into her work. Although she hated science in school, she has discovered a love of neuroscience, realising we can all benefit from a greater understanding of how our beautiful brains really work. ​ Yvonne works with individuals and groups, bringing a wealth of knowledge, experience and enthusiasm to her coaching and training work. Her approach is to show up for clients in a creative, supportive and thought-provoking way, helping them to tap into their own wisdom and design the life they really want and deserve – at home, at work and in relationships. ​ Yvonne qualified with the Irish Lifecoach Institute and is a certified trainer. She is a member of the International Coaching Federation and adheres to their professional standards and code of ethics. About Coaching ​ Life is too short not to be happy and fulfilled. There can be times when we are not necessarily unhappy, but we are not fulfilled. We might be stuck….in a job, a career, a relationship. Or perhaps just stuck in a rut…the same routine that's simply not satisfying. Something needs to change but we're not sure what. Or we know exactly what needs to change, but we're struggling to take the necessary steps to move forward. ​ The good news is that we are in control and have the power to create whatever life we want. ​ Coaching is for anyone who genuinely wants something in their life to be different and are ready to take steps to create positive change. Whether it's a desire to achieve ambitious goals or simply to live a less stressful, more fulfilling life, coaching can help to get you started and keep you on track. ​ Choosing to work with a Life Coach will help you gain new insights about yourself. You will experience 'a-ha' moments that give way to a greater understanding of who you are and who you want to be. From this place of greater self-awareness and insight, it becomes easier to decide what you really want for YOUR life and design the steps that will help you move closer to this better life. ​ Coaching helps you to understand what might be getting in your way and holding you back from having the life you really want and deserve. ​ When you decide to work with a coach, you are opening yourself up to possibilities, opportunities and a new way of being. It will empower you to gain clarity, a deeper appreciation of your values and strengths, the courage to go after what you really want and a renewed sense of aliveness and purpose. "A journey of a thousand miles begins with the first step". Lao Tzu
---
YVONNE SKELLY
---
Intuitive Energy & Sound Healing Session 60 mins
Celtic Heart Wisdom Online Gathering 26th JULY ​
Rahanni Celestial Healing Practitioner Course Next date to be announced €150 ​ Rahanni Celestial Healing Teacher Course Next date to be announced €250 ​ Solfeggio Sound Healing Basic Introduction Course Next date to be announced €90 ​ Solfeggio Sound Healling Intro workshop Next date to be announced 3 Hrs - €50 Yvonne helps people to overcome life challenges by removing the barriers within to access your own inner strength and guidance to create a more empowered, joyful life. Yvonne is the Co-Founder & Owner of Naas Holistic Centre. A Dreamer, Truth Seeker, Spiritual Adventurer, Writer, Joyful Healing Explorer ;-) Yvonne, a native of Dublin, Ireland, has dedicated her life to learning, experiencing and fine tuning many different healing modalities, both for her own transformation and the benefit of those she meets. Blending sacred sound with intuitive healing, Yvonne offers guidance to reconnect individuals with their inner wisdom. Yvonne's vision is to enable people to create a life based on 'heart' consciousness. Yvonne has years of experience in facilitating workshops, meditations, women's healing circles and holistic healing courses in Ireland, UK & Europe. At Naas Holistic Centre, Yvonne offers one to one healing sessions, a monthly Women's Healing Circle, a monthly Full Moon Meditation and hosts regular sound healing workshops, collaborative workshops with other therapists, Rahanni Celestial Healing Practitioner and Rahanni Celestial Healing Teacher training courses. ​ ​ What people say ​ About One to One Healing Sessions "Yvonne is a very powerful healer, she works from the heart. She has helped me through a very difficult stage in my life and helped me to move forward with great ease. After a healing with Yvonne, its like I could sleep for hours on end, she totally chills me out! I would highly recommend a healing from this woman - she is amazing with incredible healing abilities." Lisa, Co. Meath "Even from my very first healing session with Yvonne a few years ago, she made me feel very relaxed in her company. Yvonne's session's blend sound with energy work and since that first session, I have experienced a huge improvement in my mood and energy levels. I would highly recommend it!". Jo, Sallins, Co. Kildare About Rahanni Celestial Healing Practitioner Course: "What an amazing day! Thank you so much for the beautiful gift of Rahanni, you are an absolute natural teacher & your students will be transformed with your course for years to come! Angel blessings to you always!" N, Co. Wicklow (who attended Rahanni Celestial Healing Practitioner Level Course) ​ About Women's Healing Circle:
"Thank you Yvonne for the love and support. You create a space that is profoundly transformational. I am amazed at how the power and beauty of women has shifted my life's journey. You are truly authentic in your work and you radiate compassion, non judgement and joy. Thank you for your gifts. I recommend this circle to all women. If you are looking for support, nurturing, guidance or peace for your soul this is a place for you to blossom" M, Dublin ​ "Incredibly beautiful event this evening, thank you so deeply Yvonne Skelly, as always you provided a magically sacred space for us to share. May there be many more to come" S, Dublin

"Thank you so much for the beautiful healing this evening Yvonne it was really very special " A, Kildare

"It was a wonderful experience, feeling so loved, supported...a truly profound experience" C, Kildare
---
OLIVIER FLORIAN
---
Olivier is a gifted and dedicated healer, deeply spiritual and passionate about helping others. Olivier discovered his gift of healing at the age of nineteen, following an intense Yoga practice with a master in France. Following a successful career in the healthcare industry, Olivier decided to fully embrace his gift and engage with his true life purpose. Olivier has spent considerable time developing his skills as a healer, undertaking various courses, attending workshops with other practitioners, but mainly though the interaction with his clients that Olivier considers to be his greatest teachers. Olivier dedicates most of his time to work as a healer, offering sessions in Ireland, Luxembourg, France and the USA. He also works from the distance with a large number of clients all over the World, including Mainland Europe, Africa, India, Australia, Japan and the USA. ​ Clients visit Olivier for numerous reasons, ranging from the physical, the emotional or the psychological to the spiritual. Among others, Olivier has successfully treated muscular and back pain, arthritis, fibromyalgia, depression, fertility issues, vertigo, chronic fatigue, rashes, herpes, anxiety and hepatitis. Olivier is involved in promoting natural ways to restore health. He actively contributes in raising awareness as a trustee of the Foundation of Integrative Medicine in Ireland, encouraging different approaches to enhance health and develop greater self-awareness. ​ Olivier is also the Co-Owner of Naas Holistic Centre, one of the most successful holistic clinic in Ireland, which offers a very large range of alternative therapies with over 50 therapists, as well hosting regular international workshops and certifying courses. ​ Olivier is now also involved more and more in training people all over the world to help them discover their own gift and tap into their unlimited potential.
---
---